At the end of 2019,Shijiazhuang office of our company usher the inspection personnel of SGS company Tianjin Branch,They did a on-site audit to our company, Review content refer to business license,export enterprise registration certificate, annual financial.
Statement,office space,company organization structure, management system and QC syeterm. In addition,The also tested our products one by one.Such as Sheep leather gloves,sheepskin lambskin gloves,sheepskin hats,sheepskin kids booties, rugs and so on.And keep files for strage.One weeks later,SGS send me good new for successfully certificated,and get the SGS certification report later.
At the same time,The sheepskin gloves manufacturing factory that our company has invested in has also been inspected with BSCI once a year.Mr Benny Wang,The general manager of company,arrived the factory to accompany inspection personnel for evaluation.
The inspectors interviewed workers one by one, interview refer to Labor security system employment system, employee training systerm, employee salary system,working environment and other issues,and also did a series of evaluations on other aspects of the factory.Finally,The BSCI-AUDITED in 2020 also be successfully certificated,It is grade C.
Our company insists on doing these two certifications,We think it is our responsibility, a responsibility to the society.and also a commitment to all our customers. Our product concept is to keep improving,Not only in the pursuit of simpleness & elegance,also in exquisite craftsmanship.Such as our sheep lambskin gloves.from the source,we only use.
Merino sheepskin ecological tanning,do not contain formaldehyde and other harmful substances.and each piece of sheepskin was carefully selected.When it come to Sewing process,it all were handsewn by artisans of more than 10 yesrs's experience.including subsequent process of ironing,packing.We will do every detail well.We also insists on doing well after-sales services,We promise if have any defective glove,We will make new for you for free!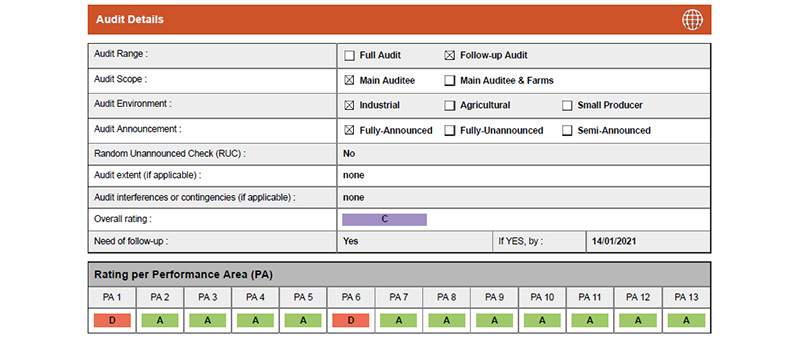 Notes:Due to trade secrets, only part of the contents are displayed. Please kindly understand.
---
Post time: Aug-31-2020