Our team flew to Hong Kong on March 12,2019,And began to 3 days'APLF exhibition.Which is a leather ,Fashion Materials and Accessories Exhibition,It will be held in Hong Kong Convention &Exhibition Centre form March 13 to 15.The exhibition hall is divided into two floors,The fisrt floor is for raw fashion Materials,such as sheep leather,sheepskin,lambskin.The second floor is for Fashion Accessories.Our company is located in this show booth.showing sheep leather gloves, double faced sheep shearling sheepskin gloves,babies boots,sheepskin hats,sheepskin rugs,Tibet sheep fur scarfs and pillows.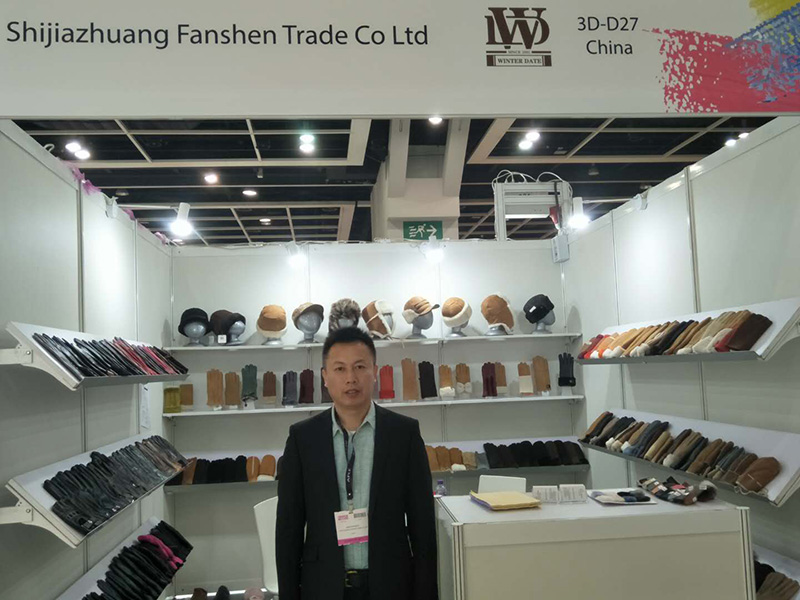 In this exhibitions,We met many our regular customers we worked together many years.We talked freely about the development trend of sheep leather gloves and the future of fashion Accessories industry.At the same time,We also met many new customers,They come form Japan,South korea, Australia,USA ,Canada and other countries. They showed great interest in our sheepskin products.
Especially,Our handmade sheepskin gloves,fashionable lamb sheepskin hats,soft and durable sheepskin children booties.In spare time,We visited leather raw materials show booth in the fisrt floor.and met with some supplies from Ethiopia, Spain and New Zealand.Reached the purchase plan of some high-grad sheep leather.So,it is good idea to find leather supplies & fashion accessories from here.
Since the establishment of the company in 2002,Our team keep pursuing high-quality sheepskin gloves and sheep leather gloves.We fly to Hong Kong,fly to USA,fly to Italy.We did all these for learning the latest international fashion design concept,grasping the most cutting-edge fashion trends.Offcuse,also for better understanding the needs of customers with keep changing.in order design and make Suitable sheep leather gloves.We only make the sheepskin gloves can satisty customers. The higher you stand, the farther you will see. So,Any help,Please don't hesitate to let me know.We will do my best to help.We are a professional suppier for sheepskin gloves.
---
Post time: Aug-31-2020